Meet Our Staff
Veterinarians
Dr. Beverly Ramos

DVM
Dr. Beverly Ramos was born in Tacoma, WA and knew by the age of five that she wanted to become a veterinarian. Her father's love of horses along with her mother's propensity to adopt various stray animals gave her plenty of early exposure to animals, further strengthening her connection with animals and confirming her pursuit of veterinary medicine as her lifelong profession.
After graduation from veterinary school in 1983 and practicing for a year at a small animal practice in Rhode Island, Dr. Ramos and her husband Dr. Paul Levitas, moved to his hometown of Cincinnati. At that time, they opened The Animal Hospital on Mt. Lookout Square. Little did they know how much this hospital would not just grow, but thrive, and yield much personal and professional satisfaction in fulfilling her dream to become a veterinarian.
Besides practicing, Dr. Ramos is a doting mother to Jimmy, their Golden Retriever, and Gavin Wade, a lovable but obnoxious French Bulldog. She also is an avid cyclist, skilled gardener, and an enthusiastic food aficionado (not just cooking but dining as well!).
Dr. Paul Levitas

DVM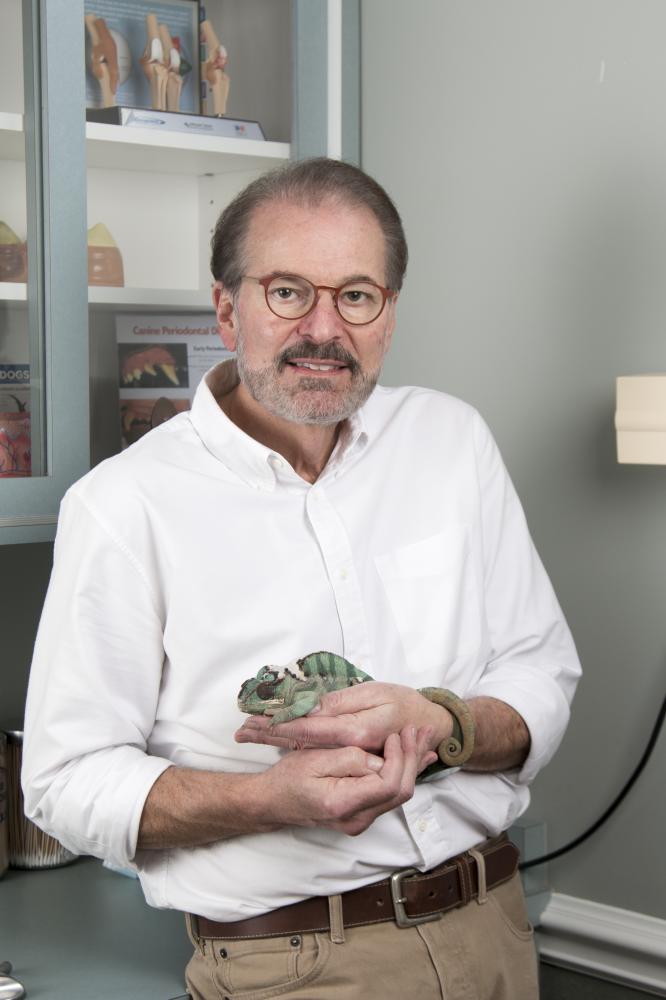 Dr. Paul Levitas is a graduate of the University of the Philippines College of Veterinary Medicine.
Dr. Josh Godsey

DVM
Bio coming soon!
Dr. Sarah McCready

DVM
Dr. Sarah McCready started working in veterinary clinics as a teenager and followed her passion to The Ohio State College of Veterinary Medicine. After graduation, she completed a one year internship at Veterinary Emergency and Referral Group in Brooklyn, NY. During her internship, she rotated through emergency medicine, internal medicine, and surgery services. Upon completion of her internship, she joined a busy general practice hospital in the West Village of Manhattan. In 2018, she moved home to be closer to family and joined our team! Dr. McCready's special interests include geriatric medicine and managing chronic diseases.
Dr. McCready lives in the neighborhood with her husband Bryan, two daughters Amelia and Lucy, best friend Cornbread the dog, and cat Skinny. In her free time, she enjoys eating Skyline Chili and exploring Cincinnati!
Dr. Andria Coe

DVM
Dr. Coe graduated from the Ontario Veterinary College in Guelph, Canada in 2011. She initially spent two years in general practice in both Ohio and Washington. She then went on to complete additional training with a one year rotating small animal internship at Carolina Veterinary Specialists in Greensboro, North Carolina. With the additional skills and passion for emergency, she worked specifically in Emergency Medicine in North Carolina before moving back to her home state of Ohio to practice Emergency Medicine at Medvet in 2015.
Most recently, Dr. Coe transitioned back into general practice and is excited to continue to provide care for the dogs and cats of Cincinnati! Special interests include Point of Care Ultrasound and working with pet parents on preventative care to avoid trips to the ER. Dr. Coe believes in a collaborative effort between pet parents, our hospital's team of doctors and local specialists in order to provide your pet with the best health care possible.
Dr. Coe lives in Hyde Park with her wife, son and their collection of pets. She loves gardening, swimming, biking and trying new recipes.
Management
Kathy Williams

Practice Admistrator
Kathy has been working at the hospital since it opened in 1994. She was originally hired as a licensed Veterinary Technician and later was promoted to the role of practice manager. She has had three children since she has started with the practice, and now is a proud to have 4 grandchildren. Any free time she has out of the office is spent with family, friends and her labrador, Callie.
Chrissy

Office Manager
Chrissy started with us in 2000 as an assistant and is now one of the managers here at AHOMLS. She graduated with her BSN in nursing but decided to stay in the animal field. Chrissy's heart will always belong to pitties but she is currently chasing after her beagle mix Kermie, bulldog mix Violet, 2 cats, 2 guinea pigs and a tripod rabbit Bridget. In her freetime she enjoys movies, puzzles and hiking with her dogs.
Kara

HR Manager
Technicians
Jessica

RVT
Jessica graduated from Morehead State University. She has been a valuable member of our practice for 16 years. Her special interest include surgery, anesthesia and our senior cat patients. In her free time she enjoys crafting and visiting Disney.
Tabitha

RVT
Tabitha graduated from University of Cincinnati. She started as a receptionist with our practice and dedicated the next two years of her life to becoming a Veterinary Technician. She has been a part of our team for 10 years. Her unending love and compassion for every animal she encounters, makes her a invaluable part of our staff. She has a special place in her heart for all the small senior dogs, even when the feeling is not mutual. In her free time, she loves trying out any and all vegan restraurants, as well as visiting Disney.
Courtney

RVT
Courtney graduated from Stautzenberger College in northern Ohio. She has been with our practice since 2019. Her compassion combined with her strong technical skills make her an integral part of our team. She has a cat, two dogs, a horse and a newborn at home. She enjoys doing many outdoor activities and crafting.
Jess

RVT
Jess has been working at AHOMLS since 2012 and is a UC graduate. Jess has a calming presence with all of our patients and enjoys getting to know every single one of them. At home she enjoys hanging out with her cats and husband.
Josh

RVT
Josh graduated from The University of Cincinnati in 2019. He joined our practice in 2021. He and his wife share a home with their daughter, 4 cats and a rabbit. Any time out of the office is focused on spending time with his family.
Caitlin

RVT
Caitlin is a 2021 graduate of The University of Cincinnati. She loves her job and the variety of different types of pets she sees on a daily basis. She has 2 cats of her own, Cheddar Bob and a tripod named Lt. Dan. Her outside interest include scary movies and of course, her favorite holiday is Halloween.
Customer Service Rep.
Cat

CSR
Assistants
Jess

Surgical Assistant
Jowie

Lead Assistant
Megan

Vet Tech Assistant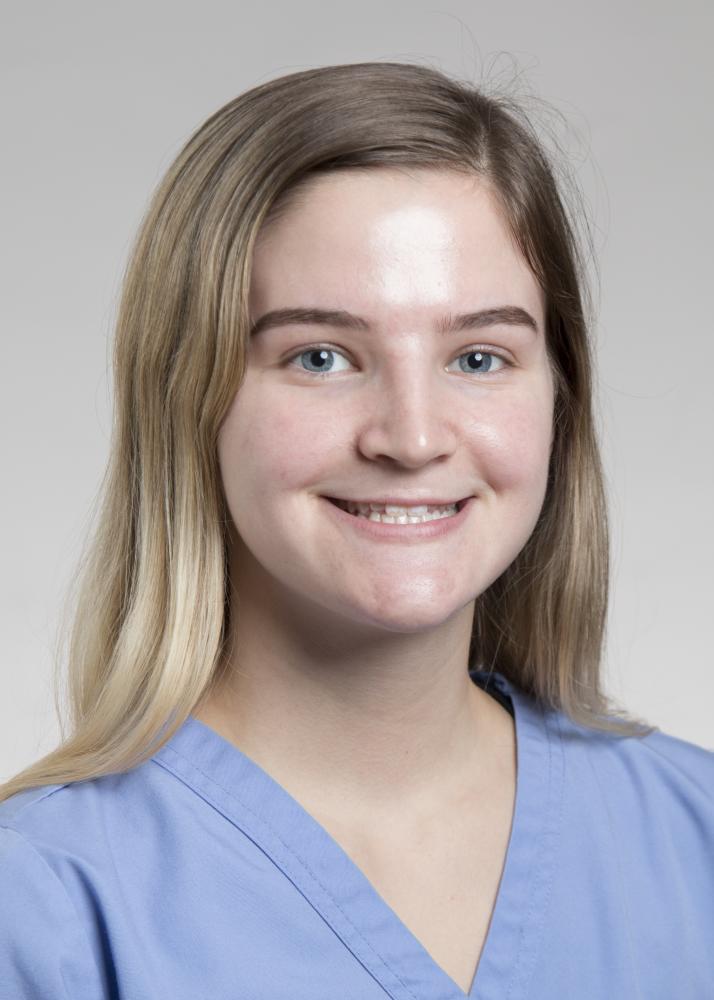 Maddie

Vet Tech Assistant/Customer Service Rep.